Basement renovations can be daunting. From figuring out costs to planning a renovation, it can be tough to see the light at the end of the tunnel. To help, we've put together a few of the finished basement before and after pictures from some of our recent basement remodel projects.
Basement In-Law Suite/Spare Bedroom
Basements are the perfect place to put an extra living space. There are several reasons you should consider designing a basement spare bedroom or in-law suite. Giving guests, whether long or short-term, and family members a separate area maintains their independence in an area where you can assist them when necessary. You'll also be able to keep your privacy to a larger extent than having others live on the same floors as you. In-law suites can also add value to your home. Here's a quick example of a before/after including a new basement bedroom.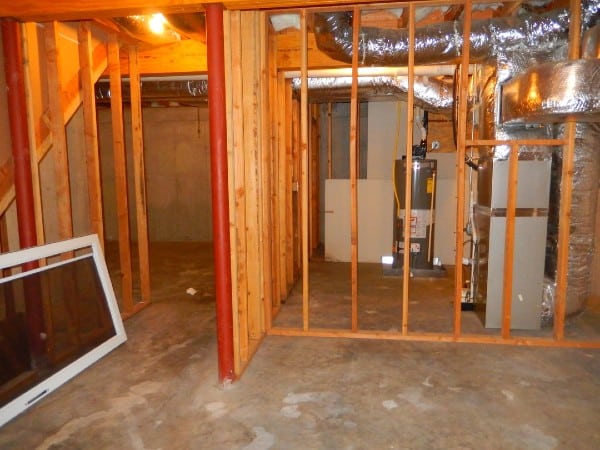 Custom Basement Bar
Putting a custom bar in your basement can be great for so many reasons. For starters, you can use the space to entertain any guests you might have. Having a bar separate from the kitchen in your home gives you more ability to stock different kinds of alcohol to appeal to everyone's different tastes. Not to mention, it helps move your guests out of the kitchen and dining room and to a dedicated space for cocktails or a more casual gathering. Parties at your home can become the talk of the town with your hospitality. Adding a custom bar to your basement can also be a great addition to a man cave or a great way to entertain during girl's nights. See below for a before & after of this recent custom basement bar renovation.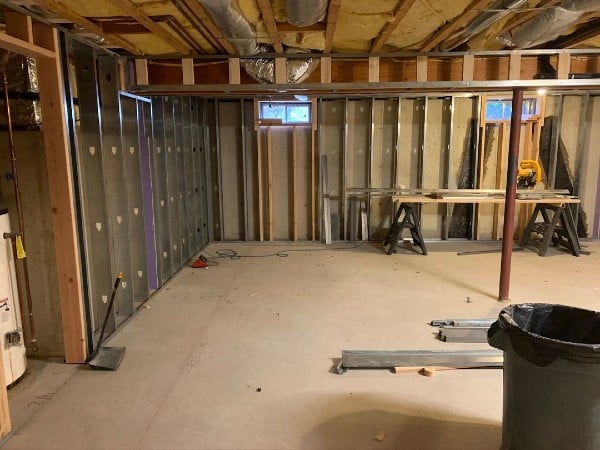 Basement Bathroom
If you are renovating your basement, adding a bathroom might be worth considering for a few reasons. It is also worth noting that a bathroom installation will increase the cost of your basement renovation, but many homeowners feel the advantages outweigh the extra expense. A bathroom will enhance your basement as a comfortable living space where your family and guests can relax and spend quality time. The main benefit of a basement bathroom is the convenience of not having to go upstairs to use the restroom or access running water. Also, an extra bathroom comes in handy when you are hosting an event at your house or just overnight guests. Below is an example of a recent basement bathroom addition completed by Better Built Basements.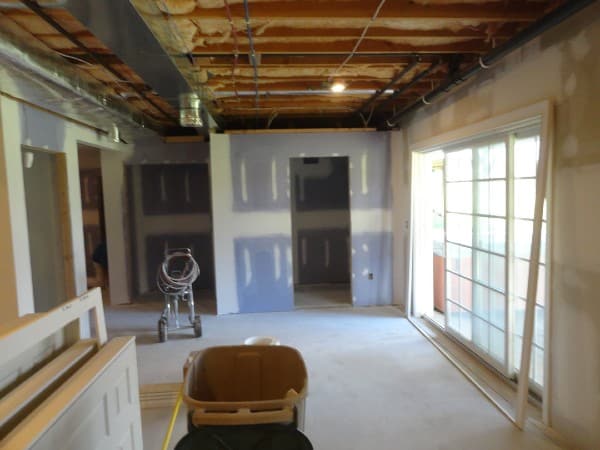 Children's Play Area in Basement
It's important for all children to have a space to burn off their energy, get creative, and have fun. That's what makes a basement play area renovation such a great idea. The best part of having a playroom in the basement is that it keeps children's toys (and noise) out of your main living area. You can go simple with minimal furnishings allowing you to change things up as your child grows. Better yet, you can go with themed zones based on their interests, like a ballet bar and mirrors for your tiny dancer or a home library for your little bookworm. Below showcases a playhouse Better Built Basements built in under the stairs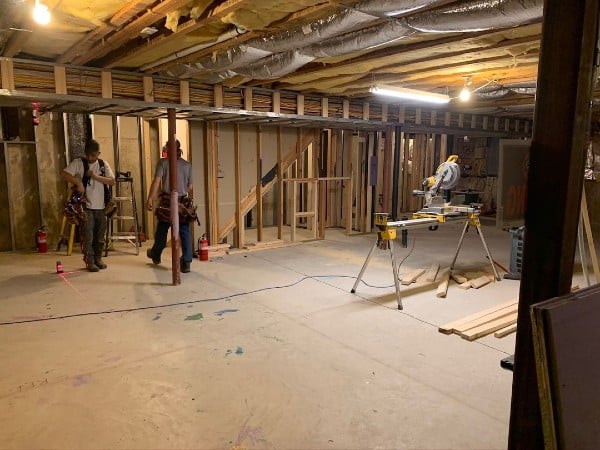 ---
Thinking about renovating your basement? Better Built Basements is Connecticut's #1 resource for basement renovations. Our mission is to make your vision for your unfinished basement or home remodel come to life and be even more than you ever imagined it could be. Contact us today to learn how we can take your basement from unfinished to unbelievable!